Netcolor 100 M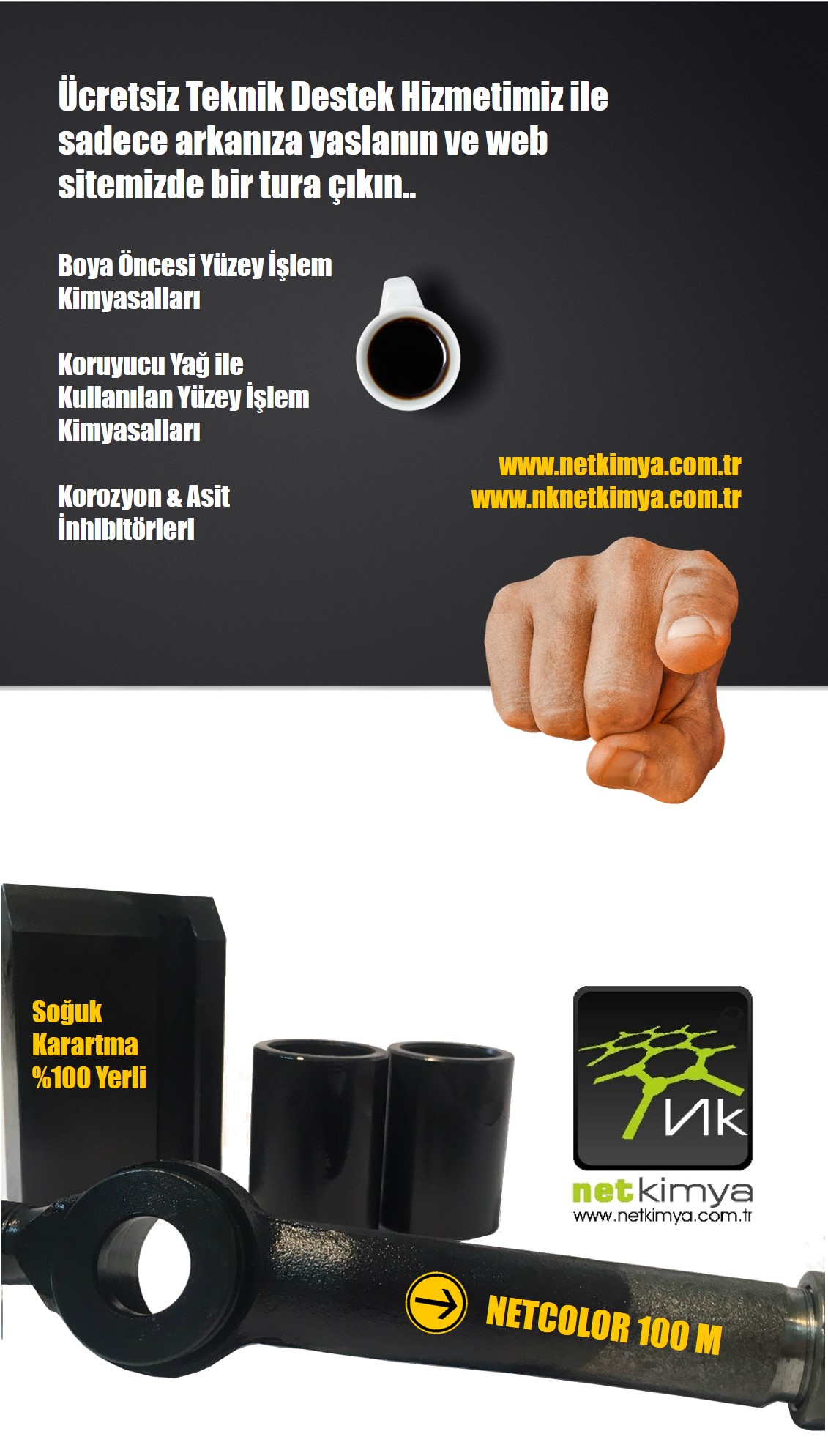 Cold blackening process is simple and safe to operate in addition to produce high quality results.
We are proud to present you Turkish-made product "Netcolor 100 M".
For more information about our product Netcolor 100 M and to obtain product and analysis documents or request a special studies according to your process, please contact us via export@netkimya.com.tr.